How to edit an order
This will detail the process of editing and moving orders after they have been added to a guest.

Timing/Communication

8. Notes Section:
The notes section is where you can add a note to item in an order. The note will appear directly below the selected item.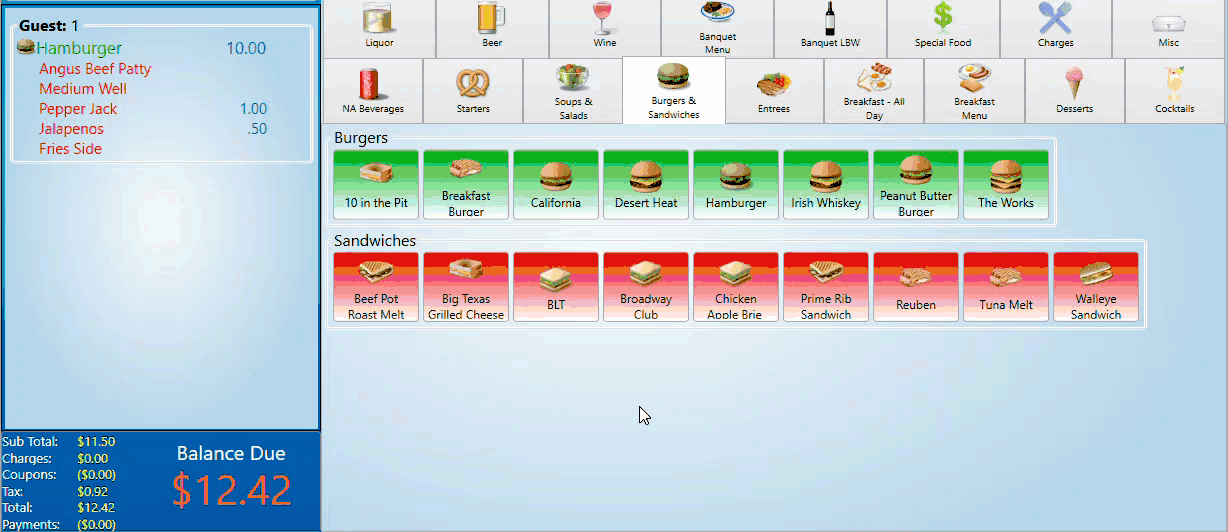 Voids/Comps
Situations where you would use a void differs from when you would use a comp. A void is for an item that was never made and no longer needs to be made. This would be a situation like a customer changed their mind and does not want the item, or a server mistakenly entered the item. A comp removes the need for the customer to pay for the order. This would be a situation where a customer had an issue and the cost of the meal was covered. The main difference is that a void says this was not made so the system does not need to reflect it, whereas a comp is saying the meal was made and needs to be accounted for but the cost of the meal was paid by the store.



Move/Add/Change