How to modify a table
This will walk you through how to modify a table after it has been created.
On a terminal 
The table number, guest count, type of order, server name, and name of table can all be found in the upper left corner of the screen. Each one of these is a button that can be pressed to edit its contents.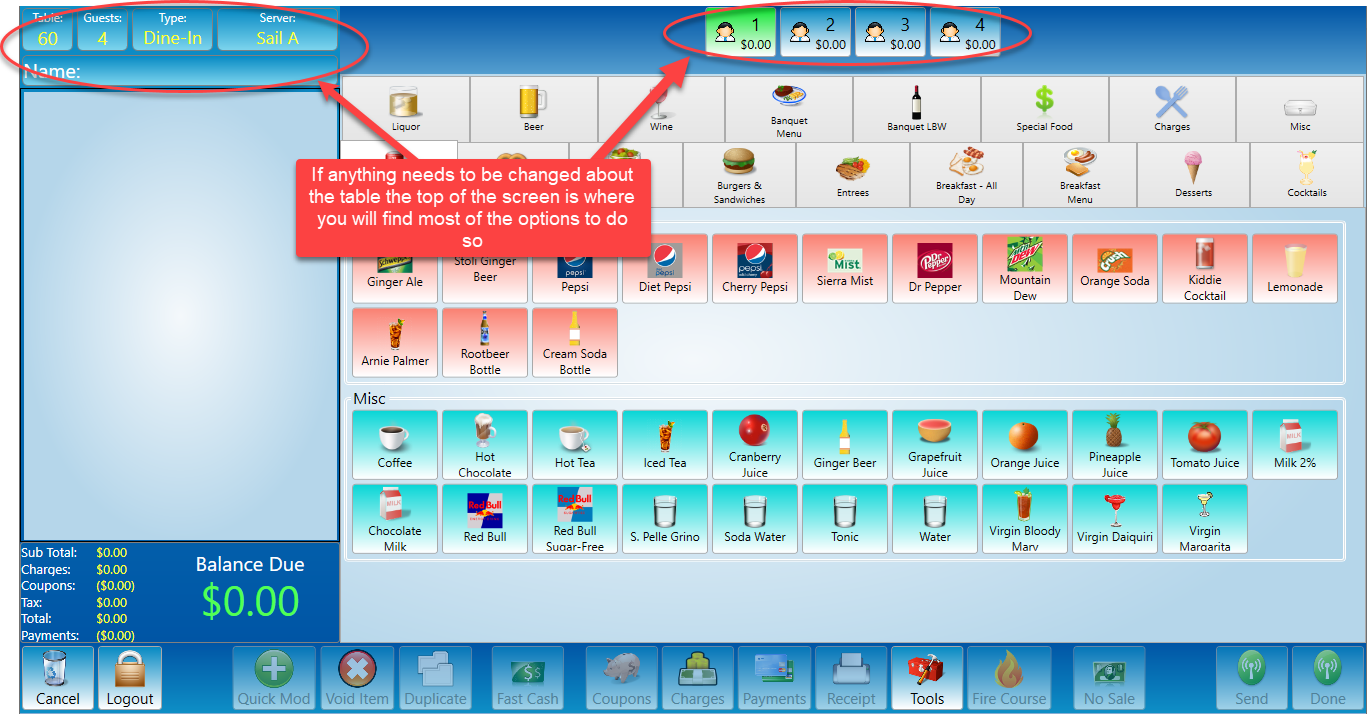 On a handheld