Release 2023.2.2 "Iguana"
Notes: Your Handhelds need to be on 2023.2.2 version in the app store


Improvements:
Terminal: Auto Save
Previously, whenever you performed any action on an order, you had to Send it before the change would go into effect and before you left the order. We have changed a couple of the actions to Auto Save, so you don't have to hit send every time.
These actions will now AUTO SAVE when you leave the order, so you don't need to click send.

Splitting positions (moving items to a new persons), Holding items, Transfering, Changing Order Type, Discounts, Comps, Voids, Updating the Guest Count, and add Gratuities or Charges.
Backoffice: Day Summary link in Backoffice
Many of our customers use our "Day Summary" live report. However it was only available on your cell phone. We have now added a link right in Backoffice for everyone to view at anytime!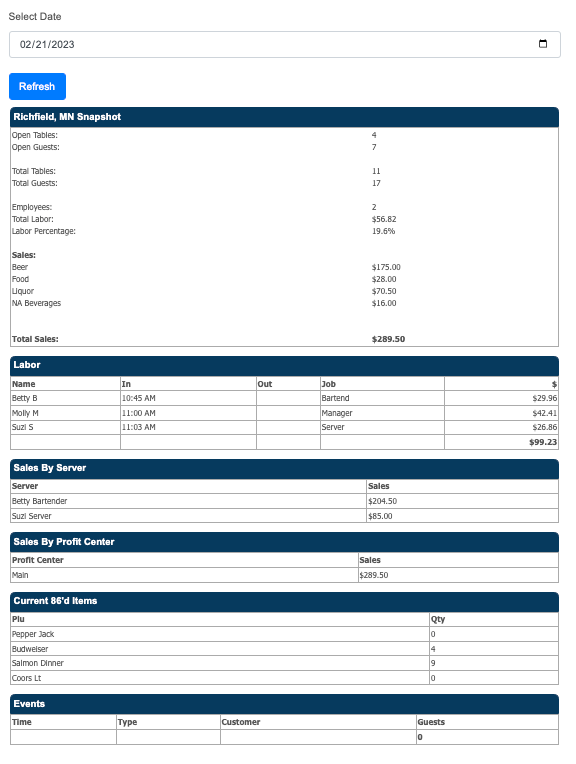 Here is a snapshot of what live sales would like