Release: 2023.3.2 "Kangaroo"
Notes: This release consolidates the multiple "discount" buttons on the bottom toolbar, and combines item level and check level discounts into one button!
IMPORTANT: When this release goes into effect on Monday morning, ALL of your discount will default to being "Check Level ONLY". You will need to go into each of your discounts and check the box if you'd like them to be available at the item level.
Improvements:
Terminal: You can now set you discounts to be available for only an individual item, a whole guest or check, or both!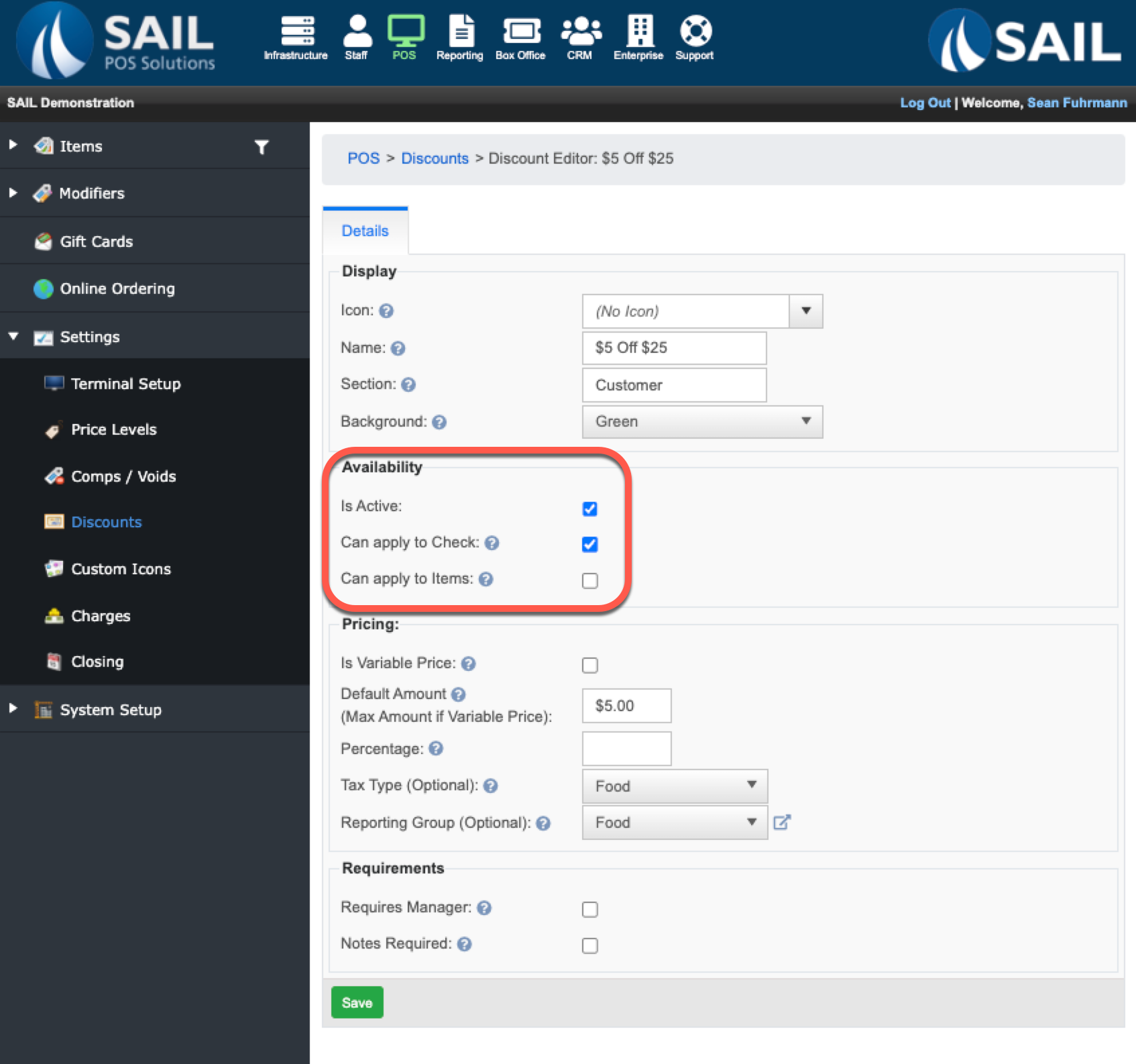 There are now two check boxes on the discounts, you can choose to just apply to the check, or just apply it at the item level, or you can check both!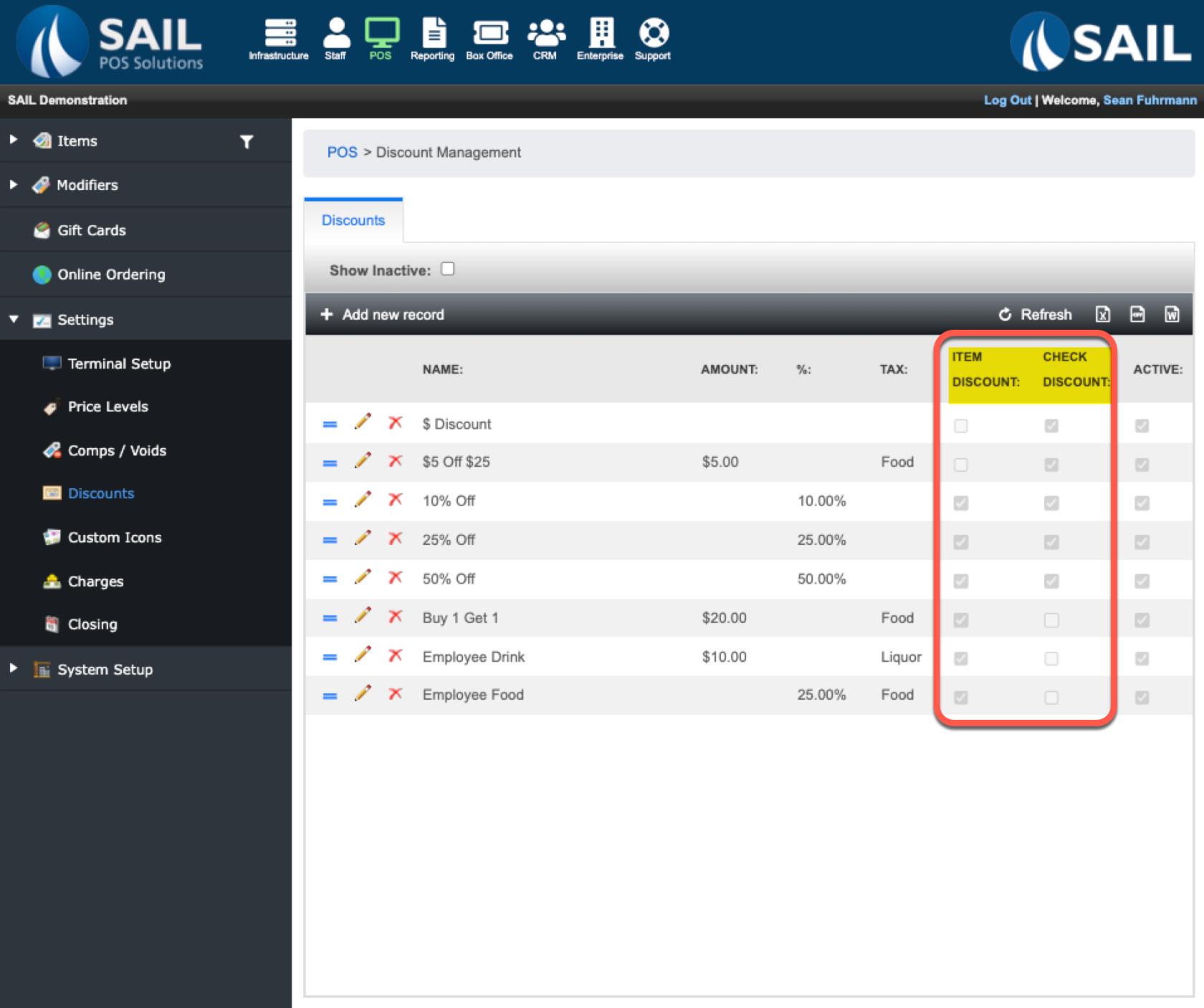 The main discount screen will show you the check boxes to easily see how each discount is set up.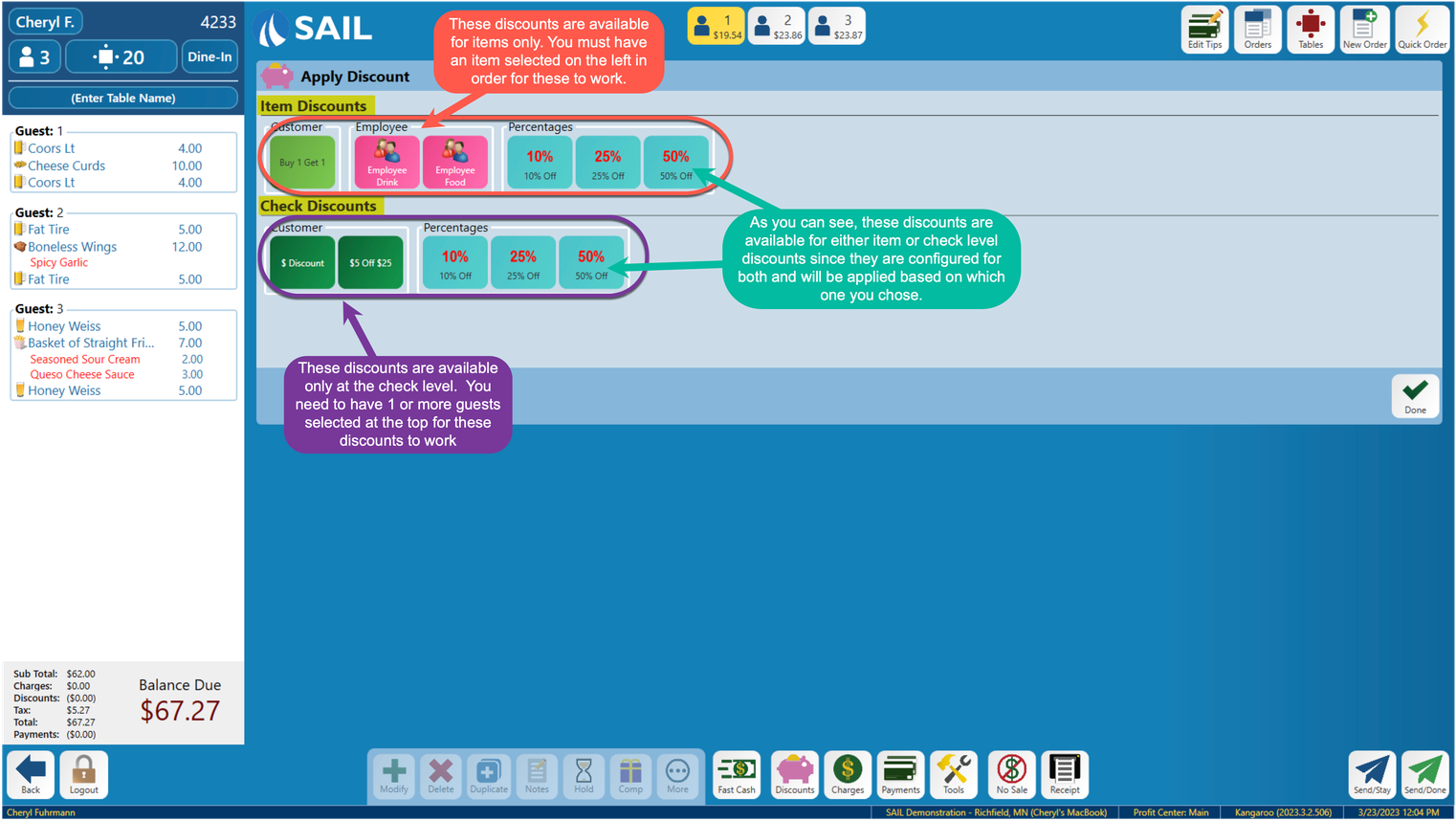 Here is what it looks like on the terminals:
Terminal: We have now made it easier for "Requires Manager" discounts to be applied.
Now servers and bartenders will see all available discounts (Including manager only ones.)

If they click on a discount that "Requires Manager," they will get a pop up to allow a manager to come over and enter their access number to allow the discount to be applied.
Bug Fixes:
Terminal: Fixed an intermittent error when you couldn't send a table
Terminal: Fixed an issue where you couldn't do multiple quantity on a variable priced item.