PLU: Price Levels Tab
This will detail the Price level tab on PLUs


Price levels tab shows all the price level changes that affect this PLU. This tab is an easy way to see any and all price level changes that apply to this item. You can also use this screen to add or modify price level changes to a PLU.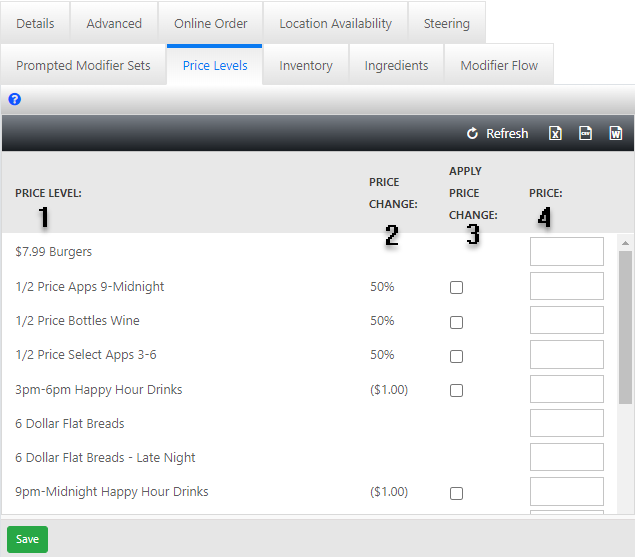 Price Level: The Price Level section shows the name of each price level in the system.



Price Change: The price change section shows the change that will happen to the PLU if the 'Apply Price Change' checkbox is selected



Apply Price Change: The checkbox denotes whether or not this PLU will participate in a price change from column 2 when the price level is active

 

Price: This is where you can set a separate price specific to only this PLU for the duration of the price level change. Note, the Price Change checkbox in column #2 should not be checked for the price entered in this column to apply.