PLU: Inventory
This document will detail the inventory tab.
The Inventory tab is where you can see and edit inventory from back office.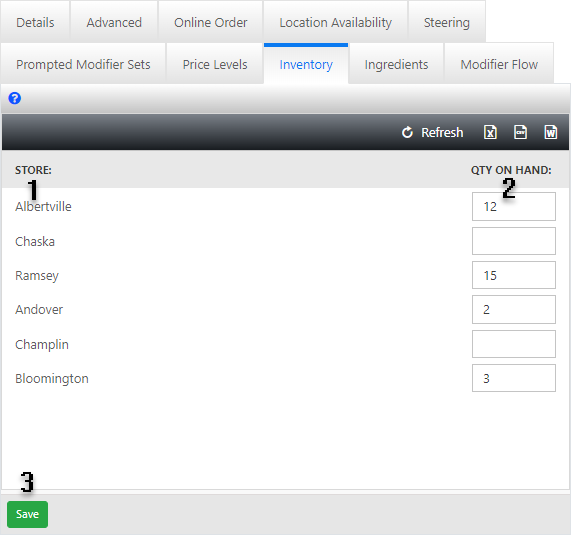 Store: This column will list each of your locations if you have more than one.

 

Qty on Hand: To the right of each location there is a box in the Qty on hand column. If you have stock of this item entered into the system your total count will be available in this box. To edit the current inventory enter the new total inventory count into this box.
Note: When an items inventory falls below 10 it will populate on the 86'd item list with it's current count.

 

Save: Press save to update the new total quantity in the system.