PLU: Location Availability
This document will detail the Location Availability tab.


The location availability tab will let you decide which stores have the PLU available to them. This tab will only appear if you have more than one location. If you do not have more than one location this tab will not be available on your PLUs. You can also choose to have different prices and access restrictions based on location.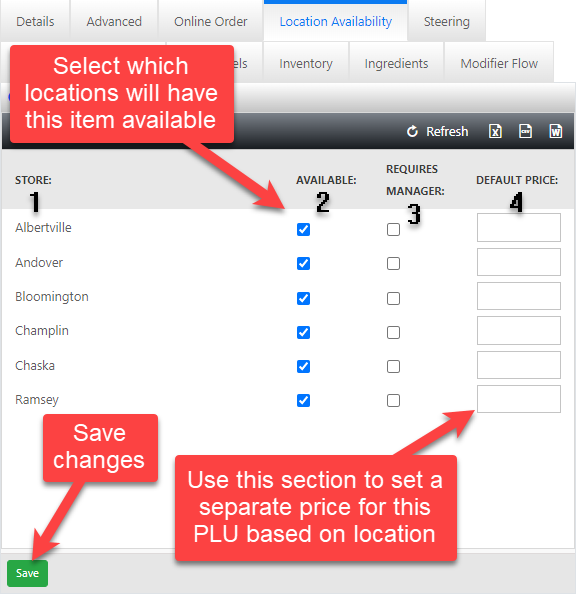 Store: All of your locations will be listed in the column to the left.



Available: Select which locations this PLU will be available from by toggling the checkbox in this column. Each checkbox is for the location in the row to the left of it.



Requires Manager: You can have the PLU require a manager at some locations but not others. Check the box in row to the right of each location that you would like to make the PLU require managers rights.

 

Default Price: You can set the prices by location using this column. The PLUs default price is normally the price set in the details section. To change price by location fill in a default price in row to the right of each location.